H. Len Musgrove, Jr., Founder and Managing Shareholder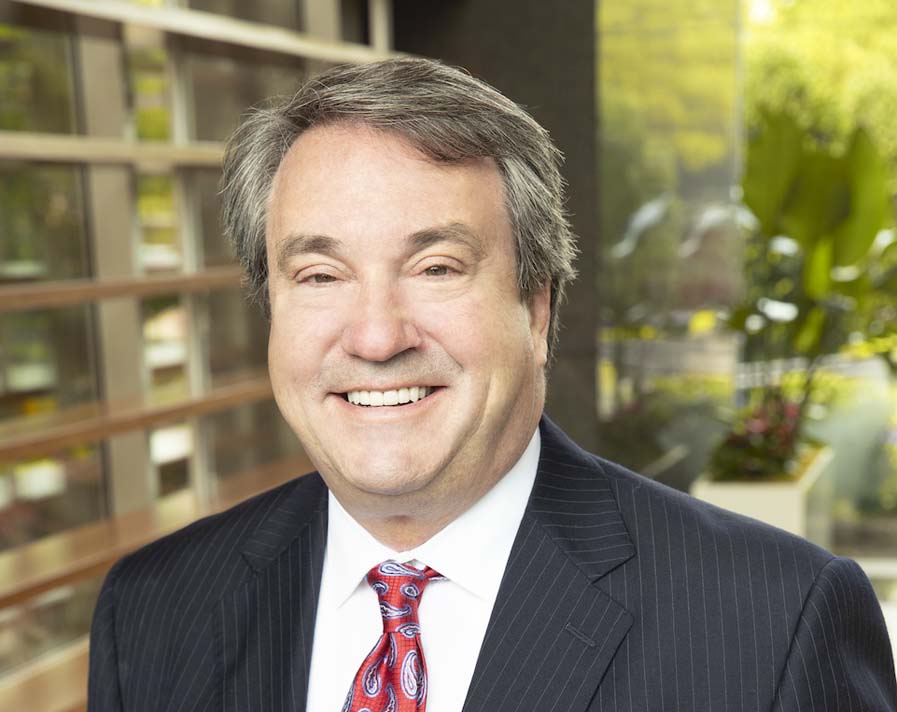 Contact Len
Direct: 214-615-4215
Email: [email protected]
Client Service Philosophy
"Having a CPA background is particularly helpful to my business clients who need legal advice related to financial transactions and issues. They know I understand financial statements, tax issues and complex entity structures. My goal with my clients to be not only their legal counsel but a critical business partner as well."
Career Highlights
Len Musgrove has practiced law since 1986. He formed Musgrove Law Firm, P.C. in July of 2012 to better serve the legal needs of his clients. Before that date, Len was a partner with Bellinger & DeWolf, L.L.P. He served as managing partner of that firm during the latter portion of his tenure. In addition to being an attorney with over 35 years of experience, Len is a certified public accountant. Len currently represents many privately held national and regional emerging and growth companies, including multiple companies recognized among the prestigious Dallas 100, Celebration of Enterprise and Ernst & Young Entrepreneur of the Year Awards.

Len has represented numerous publicly-traded and privately-held corporations, limited partnerships, general partnerships, limited liability companies and other entities, including:
Real estate developers
High-tech businesses
Manufacturers
Wholesalers and distributors
Oil and gas operators
Mineral interest owners
Commercial lenders
Agricultural co-ops
Professional entities
Non-profit organizations
Healthcare providers
He has extensive expertise in a variety of transactional areas, including:
Complex mergers and acquisitions of publicly-traded and privately-held entities
Structuring business entities
Federal and state business taxation planning income
Complex estate
Gift tax planning
Challenges of federal and state income
Sales and franchise tax assessments
Private placement offerings for energy
Real estate
Retail and manufacturing-based clients
Tax-free reorganizations of privately-held entities
Acquisitions and sales of oil and gas producing properties and gathering systems
Commercial real estate properties and multi-family residential properties
Stock and asset purchases and sales of going concerns by privately-held and publicly-held entities, both from the buyer and seller's perspective.
In the early 1980s, Len worked for two years as a CPA and as an oil and gas audit specialist in the Dallas office of Ernst & Whinney, now Ernst & Young, L.L.P. Following law school, he moved to Midland, Texas, where he worked as an oil and gas securities lawyer with Lynch, Chappell, Allday and Alsup for three years. In 1989, Len returned to Dallas and joined Arter, Hadden & Witts (later Arter & Hadden), where he was focused on business and tax transactions such as banking and tax planning. It is there that he met the founders of Bellinger & DeWolf L.L.P., which led to his past affiliation with that firm.
Practice Areas
General Corporate, Partnership, LLC and Business Law
Mergers and Acquisitions
Federal and State Taxation
Estate Planning
Bank and Commercial Transactions
Private Offerings
Oil and Gas
Technology Companies
Real Estate
Non-Profit Entities
Client Experience
Served as lead counsel for multiple complex mergers and acquisitions transactions both on the buyer and the seller side.

Served as lead seller counsel on the rollup and sale of 30+ fitness studios to a private equity firm in a transaction valued at approximately $70 million.

Served as lead seller counsel on equity sale of Plano-based high-tech distributor valued at approximately $27 million.

Served as corporate counsel for a Plano-based multi-national aerospace prime contractor.

Served as external corporate counsel and managed the sale of stock of a Dallas-based computer gaming company to Microsoft, valued at approximately $20 million.

Served as corporate general counsel in the restructuring of a $60 million Oklahoma based plastics manufacturer.

Assisted a Dallas area printing company in acquiring entities in Florida and Missouri, serving as external general counsel.

Represented multiple private offering issuers in multiple industries.

Represented a Dallas-Fort Worth area ATM provider in acquiring an East Coast competitor and its assets with a value of approximately $7 million.
Court Admissions
Supreme Court of Texas, 1988
Supreme Court of Oklahoma, 1986
Supreme Court of Missouri, 2006
Education
BBA, Southern Methodist University Cox School of Business, 1981
JD, University of Oklahoma College of Law, 1986
Professional Memberships
State Bar of Texas, 1988
Oklahoma Bar Association, 1986
Missouri State Bar, 2006
Certified Public Accountant, Texas
Speaking Engagements
Frequent speaker on topics such as Mergers and Acquisitions.
Frequent speaker on the Texas franchise tax for business entities.
Frequent speaker on tax and estate planning matters.
Occasional commentator for Dallas radio programs on corporate and estate planning topics.
Frequent speaker on business succession issues.
Community Activities
The New Conservatory of Dallas – Past Chairman of the Board of Directors
Advisory Board Member–TexProtects
BYO Musicians—President and Member of the Board of Directors.
Dallas Summer Musicals Guild – Former Board Member
Presbyterian Hospital of Dallas PHorum – Member and Former Chairman
Heartbeat 5K Race Director and Board Member (Past)
Big Brothers and Sisters of Midland – Former President and Board Member (Past)
Member, St. Michael and All Angels Episcopal Church
Hobbies & Interests
My two daughters
Listening and playing "rock and roll" music (keyboards)
Classic and performance cars
Running
Not certified by the Texas Board of Legal Specialization.